LAVENDER & ACTIVATED CHARCOAL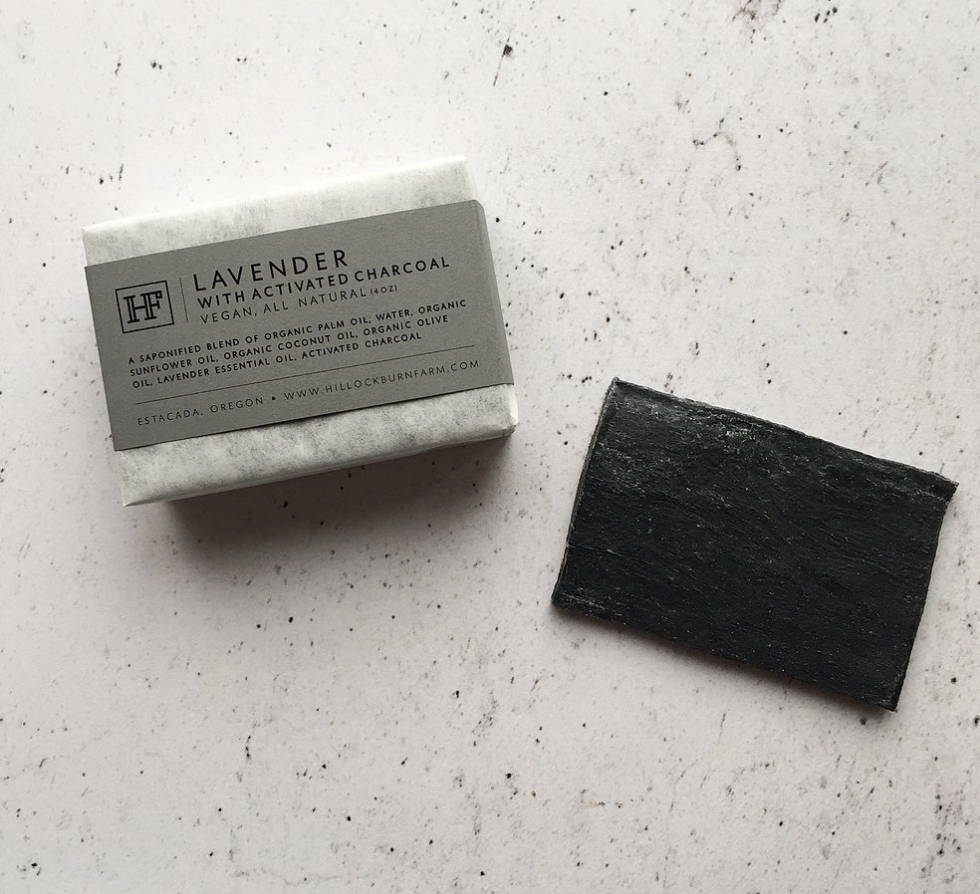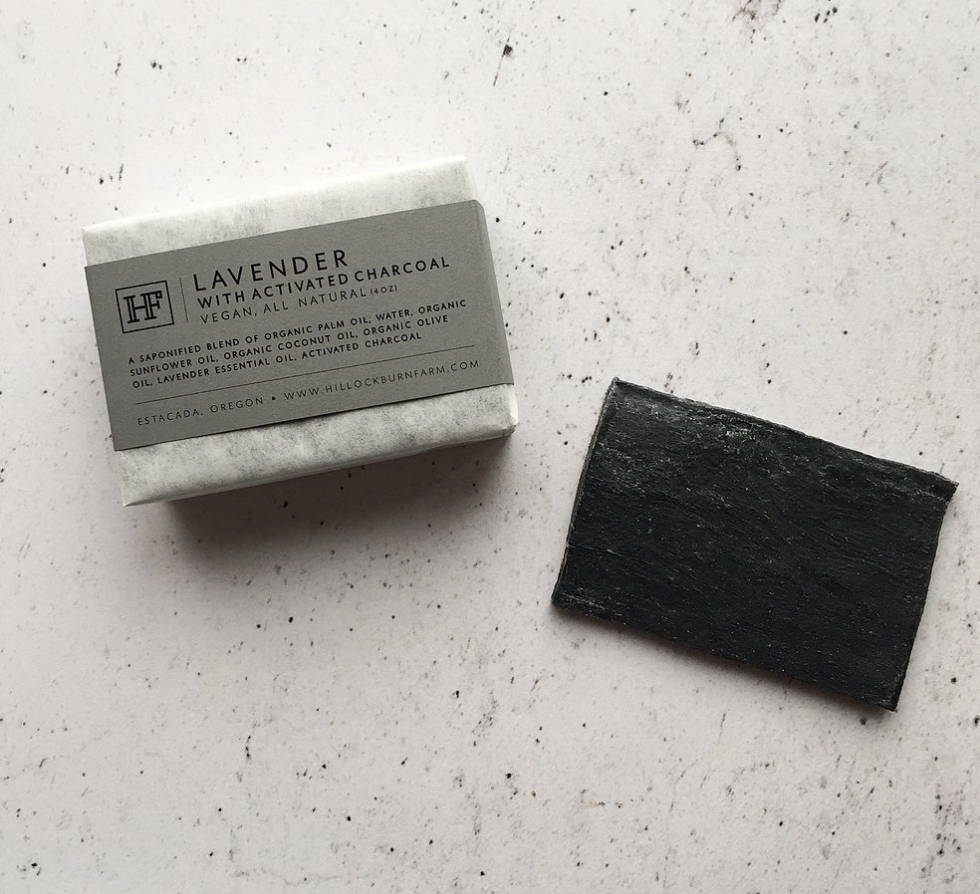 LAVENDER & ACTIVATED CHARCOAL
We love Activated Charcoal because it's said to draw impurities, dirt and oil from the skin. Our soaps are packed with charcoal for maximum cleansing effectiveness blended with Lavender Essential Oil. Who doesn't love that? (Vegan, All Natural) 4oz

Ingredients: A saponified blend of Organic Palm Oil, Water, Organic Sunflower Oil, Organic Coconut Oil, Organic Olive Oil, Lavender Essential Oil, Activated Charcoal.
Why we love them:
Hillockburn Farm is a 100% woman owned and operated company founded and run by Rebecca Kaihani outside of Portland, Oregon. HF specializes in high quality, handmade, small batch, natural body care products.
Hillockburn Farm handmade soaps and other products contain NO genetically modified ingredients (GMO). When palm oil is used in their products, only organic "sustainable" palm oil is chosen, for the reasons of deforestation in tropical regions. Their soaps are free of Parabens, sodium lauryl sulfate, unnatural preservatives, or petroleum products. Their soaps do not use conventional soybean oil and/or corn oil because Hillockburn Farm believes those to be inferior oils which indirectly supports an industry that genetically modifies products and may be putting small farmers out of business.
10% of their annual profits are donated to local charitable organizations (like women's shelters, veterans or getting fresh food into our children's schools). Their goal is to give back to communities to create a better world for everyone.